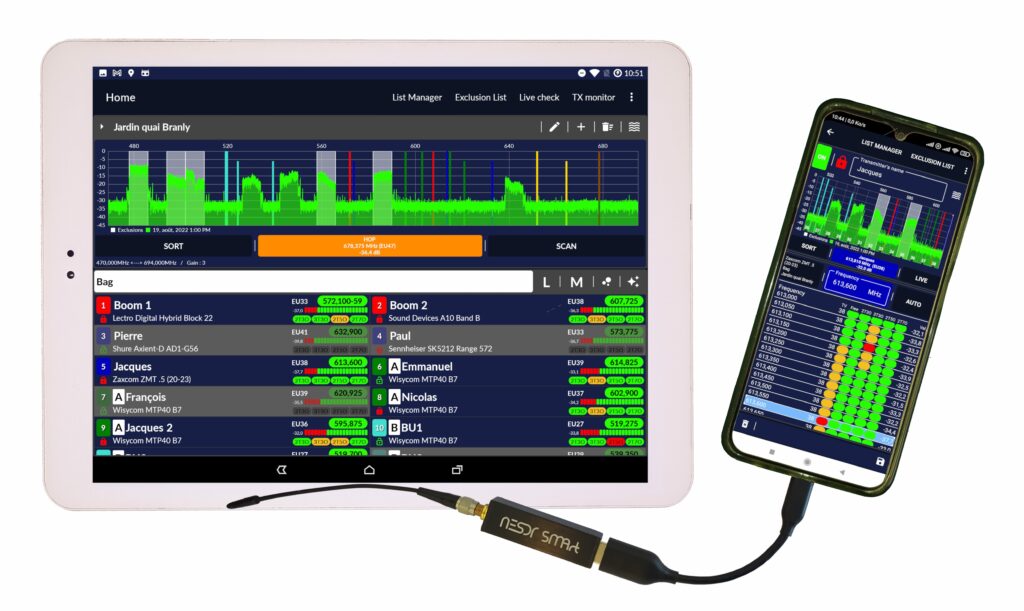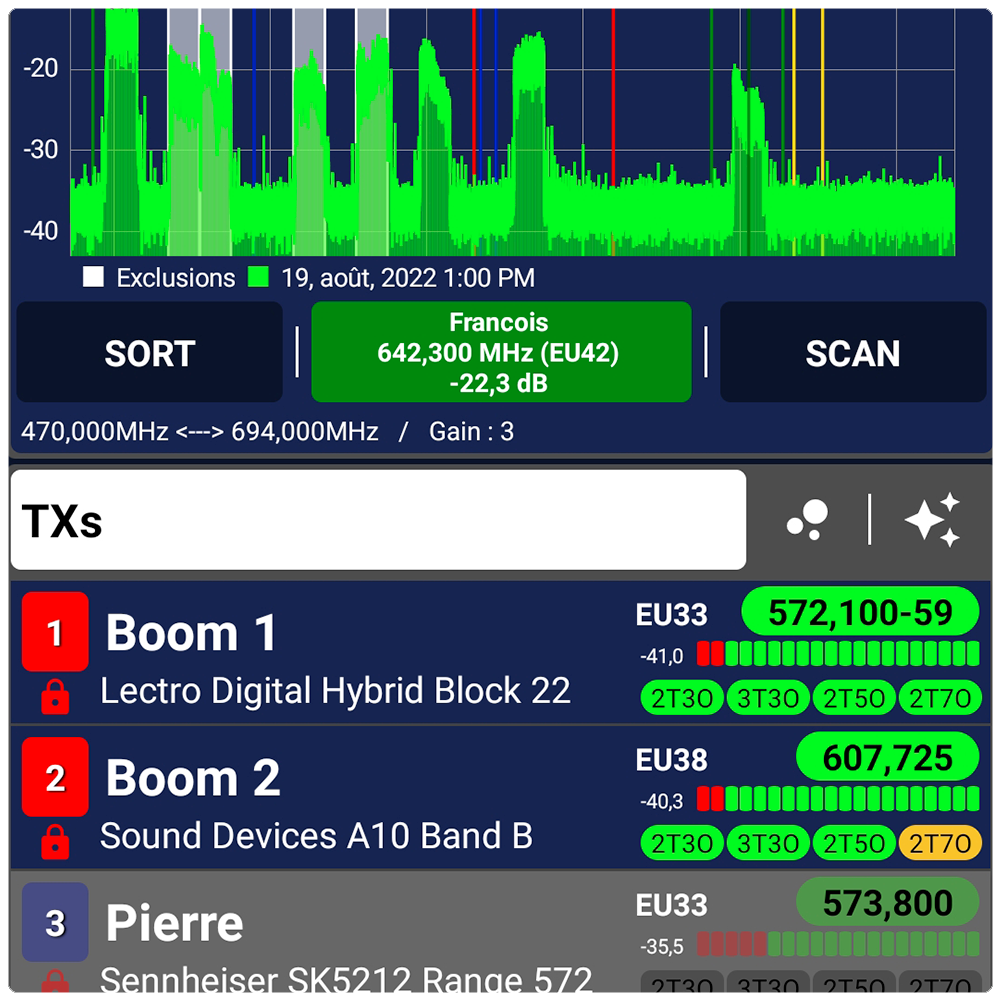 Live event, location recording, studio shows… RF transmissions are everywhere and finding empty channels is getting harder. Clean and reliable frequencies are critical to ensure good audio and peace of mind for the sound and RF engineers.
TXAdvance is a radio frequency transmitters manager that helps you quickly get the best frequencies by scanning the Radio Frequency spectrum and automatically calculating the intermodulations products of your selected frequencies.
It is intuitive and easy to use but yet it provides all the necessary tools you need to make the best frequencies choices.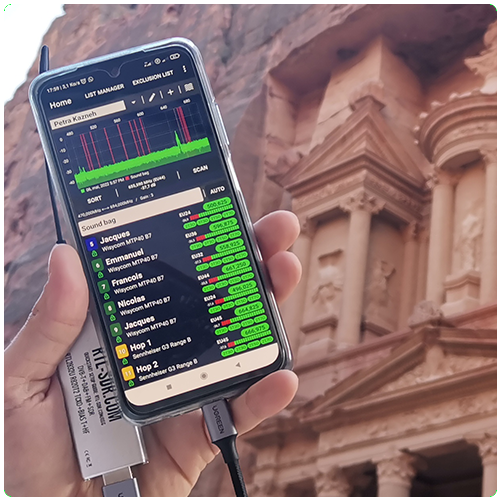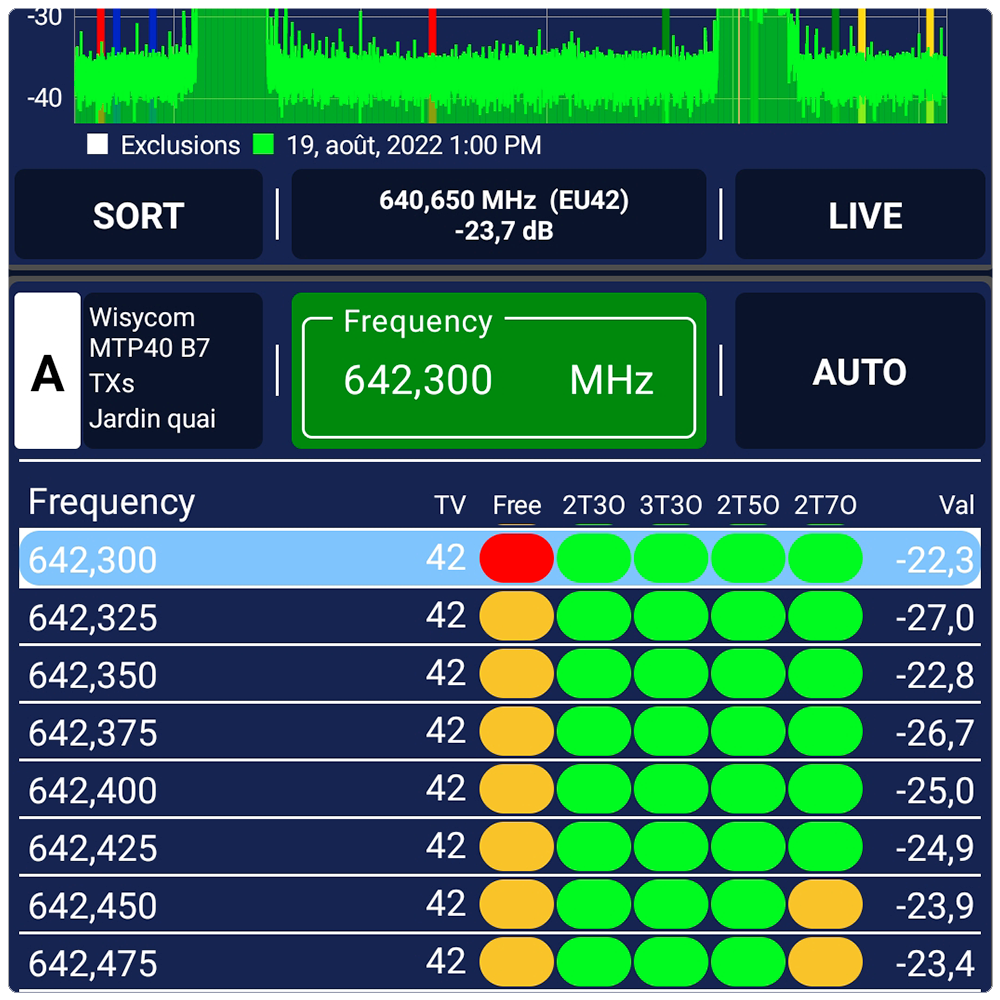 Transmitters coordination
Make sure that all of your transmitters are free of any of intermodulation (up to 7th order). Calculation and analysis are automatic and presented in a clear manner.
For each transmitter, you can see its available channels with the amount of noise and the intermodulation status.
You can coordinate an unlimited amount of transmitters from any brand.
Live check
Turn your mobile device into a Real-Time spectrum Analyzer and check for potential sporadic bursts, changes in the RF spectrum or strength of the RF signal of your transmitters.
Auto mode
TXAdvance can automatically find the best frequencies for your transmitters by analyzing the RF spectrum and avoid intermodulation products.
You can also choose your frequencies manually.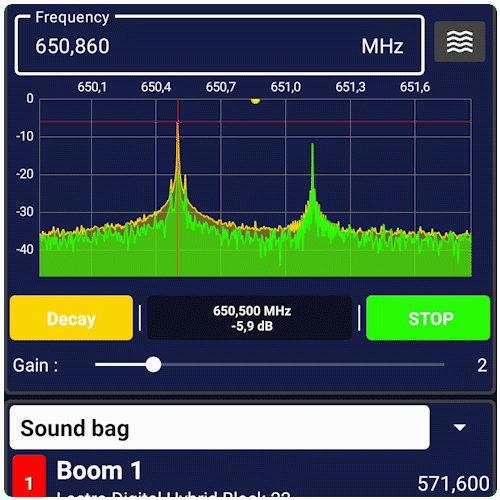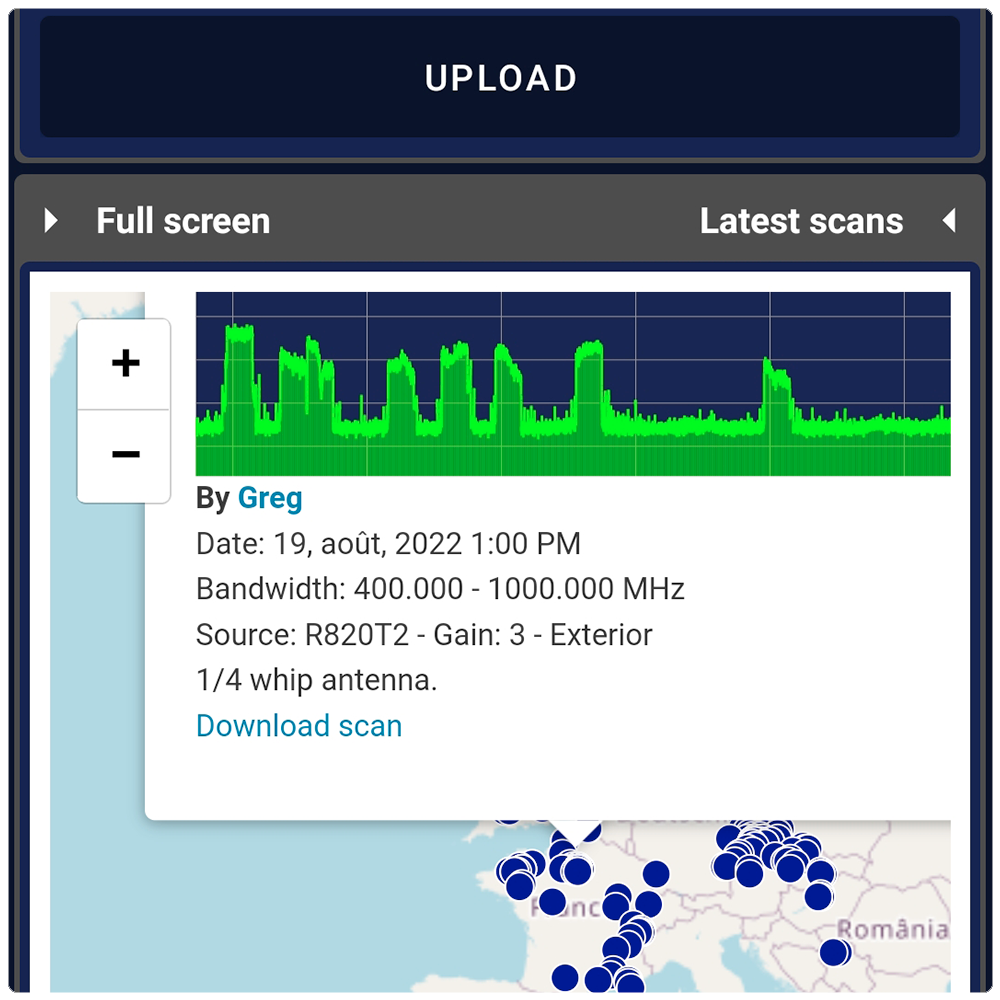 TXAdvance Scan Exchange – TASE
Anticipate your wireless transmitters coordination by downloading and importing geo-tagged and time-stamped RF spectrum scans from all over the world.
Upload scans directly from TXAdvance to the collaborative worldwide map of scans.
Learn more about TASE
Exclusion lists
User can set bands of frequencies to avoid. It can be TV channels or any custom bands.
Import / Export
User can export and import scans data and lists of transmitters for back-up or sharing with other users purposes.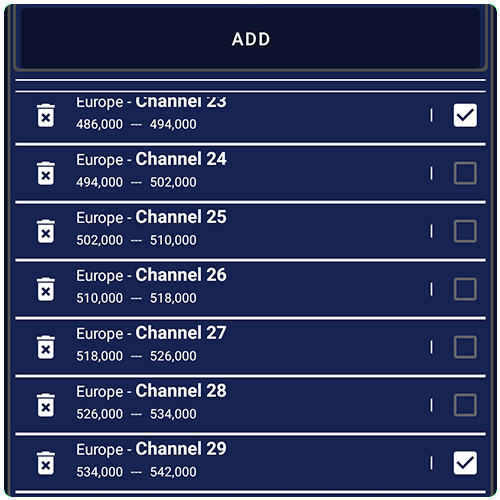 *with RTL2832U chipset and R820T2 (or R820T or R860) tuner