Live event, location recording, studio shows… RF transmissions are everywhere and finding available channels is becoming increasingly challenging. Clean and reliable frequencies are crucial to ensure optimal audio quality and peace of mind for the sound and RF engineers.
TXAdvance is an app for radio frequency spectrum analysis and wireless transmitter management. It helps you swiftly identify the most suitable frequencies by scanning the radio frequency spectrum and automatically calculating the intermodulations products of your selected frequencies.
The software is intuitive, user-friendly, and equipped with all the necessary tools you need to make the best frequencies choices.
Main Features:
● RF spectrum scan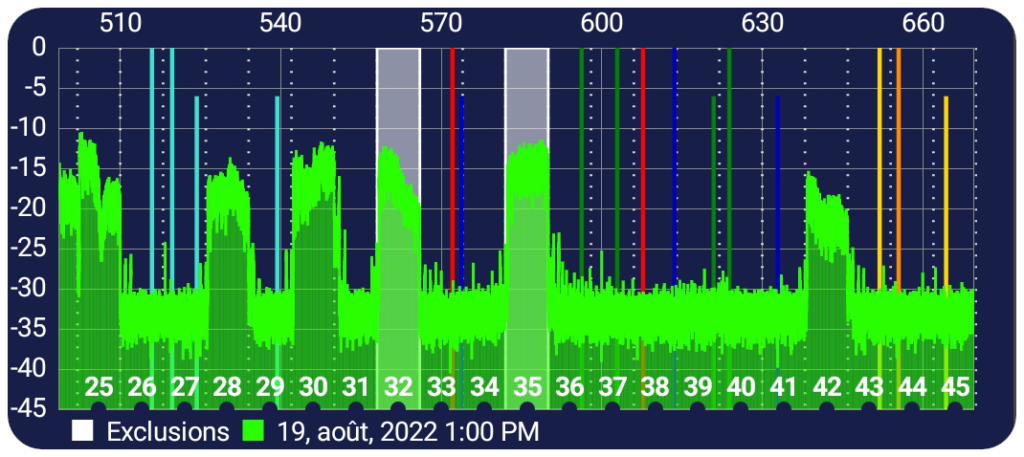 Using the Software-Defined Radio technology*, scan the Radio Frequency spectrum from 50 to 1300 MHz with a 5 kHz resolution.
*Using a SDR USB dongle with a RTL2832U chipset and a R820T2 (or R820T or R860) tuner
● Frequency coordination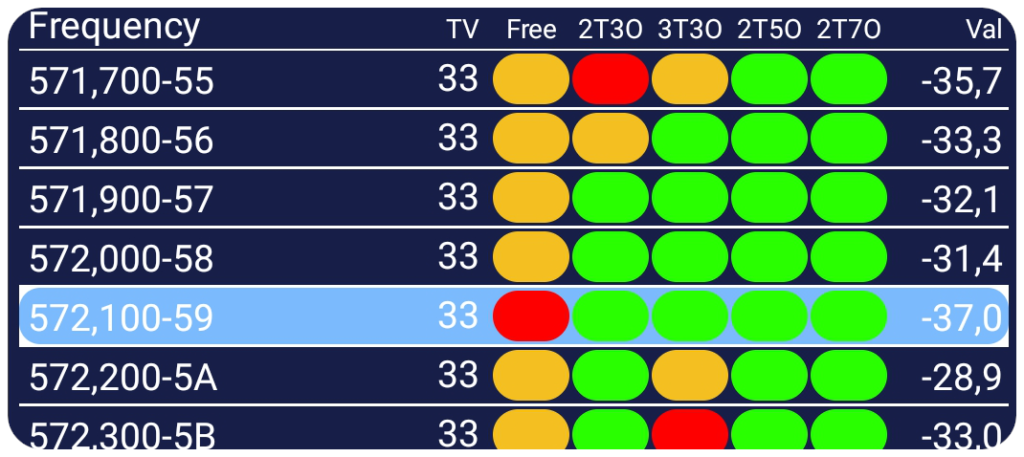 Ensure that all your transmitters are free from any intermodulation (up to the 7th order). The app performs automatic calculations and analysis, presenting the results in a clear and concise manner.
For each transmitter, you can view its available channels along with the corresponding noise level and intermodulation status. The app allows you to coordinate an unlimited number of transmitters from any brand.
● Real-time spectrum analyzer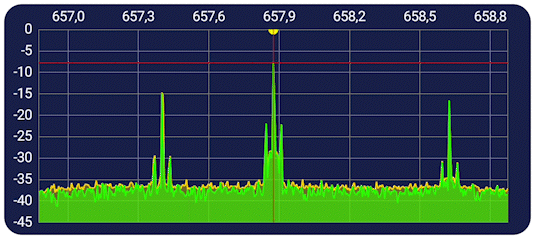 Transform your mobile device into a real-time spectrum analyzer, enabling you to detect potential sporadic bursts, variations in the RF spectrum, and changes in the strength of RF signals from your transmitters.
● Transmitters frequency monitor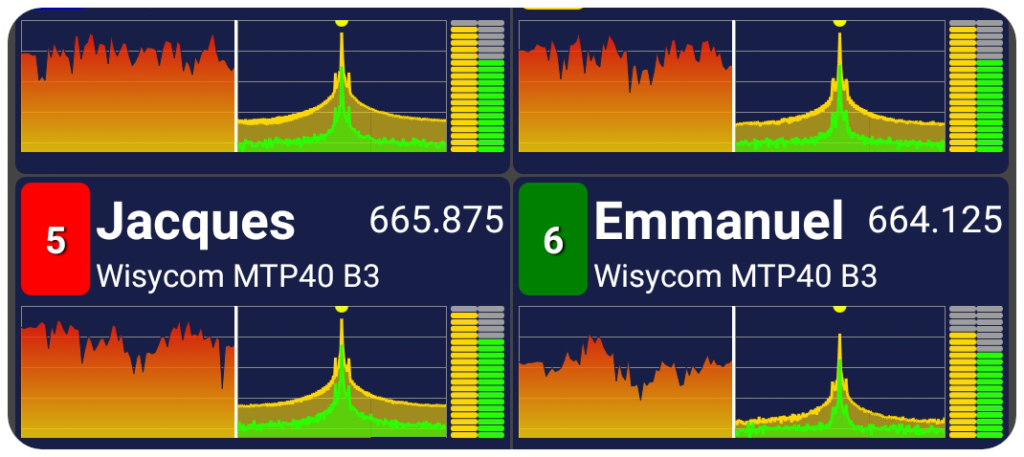 Efficiently monitor all your transmitters using a loop interface. For each transmitter (TX), you can access the current and maximum RF spectrum with a 1 MHz bandwidth, as well as the most recent 100 noise values for the exact frequencies.
● TXAdvance Scan Exchange – TASE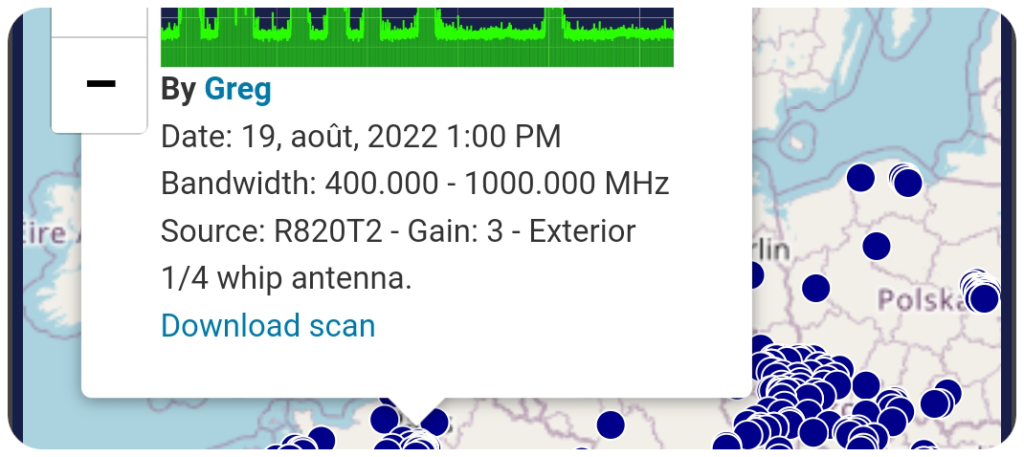 Streamline your wireless transmitter coordination by downloading and importing geo-tagged and time-stamped RF spectrum scans from various locations worldwide. Anticipate potential conflicts and optimize your frequency choices.
With TXAdvance, you can conveniently upload scans directly to the collaborative worldwide map of scans, contributing to a comprehensive database of RF spectrum information.
● Auto assign frequencies
● 2T3O, 3T3O, 2T5O, 2T7O IM products
● Import/export
● Exclusion lists
● Merge scans and TX lists
● Grouped TXs
● Hundreds of TX models
● Custom TX
● Geo-tagged scans (optionnal)
● TV channels (6, 7 or 8 MHz)
…
« As you can see it's got some serious uses, and seems to be extremely accurate. »

Charlie Hurst
« TXAdvance est pour moi un outil qui permet un gain de temps en début de tournage sur un nouveau décor en évitant de scanner une par une les fréquences disponibles. Un grand plus pour les configurations pour lesquelles l'emploi d'un ordinateur n'est pas possible. »

Vincent Magnier (AFSI) – in French
« Prostě, konečně je tu nástroj, který v sobě sdružuje všechno, co člověk pro provoz většího množství bezdrátů potřebuje, navíc ve velice kompaktní formě na tabletu… »

Safa (Fader.cz) – in Czech